ABOUT MICHELE DOHERTY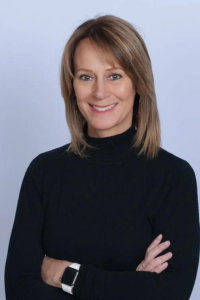 MEET MICHELE
REALTOR®
AGENT DETAILS
EMAIL: michele.doherty@coldwellbanker.com
MOBILE: (401) 835-1616
Michele is a seasoned agent located in our Narragansett office. She relocated to southern RI in 2014 and began a career in real estate to take advantage of her decades of experience in the business world. The combination of her skills gained from her experience with business and legal operations, finance and banking made her a perfect fit.
Michele truly enjoys serving her fellow friends, neighbors and future neighbors and routinely goes above and beyond to make sure her clients are not only satisfied but delighted with her service. Having lived in the northern part of the state for all of her adult life prior to moving to southern RI, Michele is well suited to assist in your real estate purchase or sale anywhere in our beautiful, little state of Rhode Island.
Michele enjoys spending her free time either walking the beach and Narragansett's beautiful sea wall, enjoying her growing tribe of grandchildren and staying informed about current local, national and world events. Michele believes kindness can change the world and tries to lead by example.
Call Michele today at 401-835-1616 for prompt, courteous and professional assistance with your real estate needs.
WORK WITH US
With expert knowledge of Southern Rhode Island and South Eastern Connecticut real estate, Coldwell Banker Coastal Homes can help you find your forever beach home.
CONTACT US